Gymnasium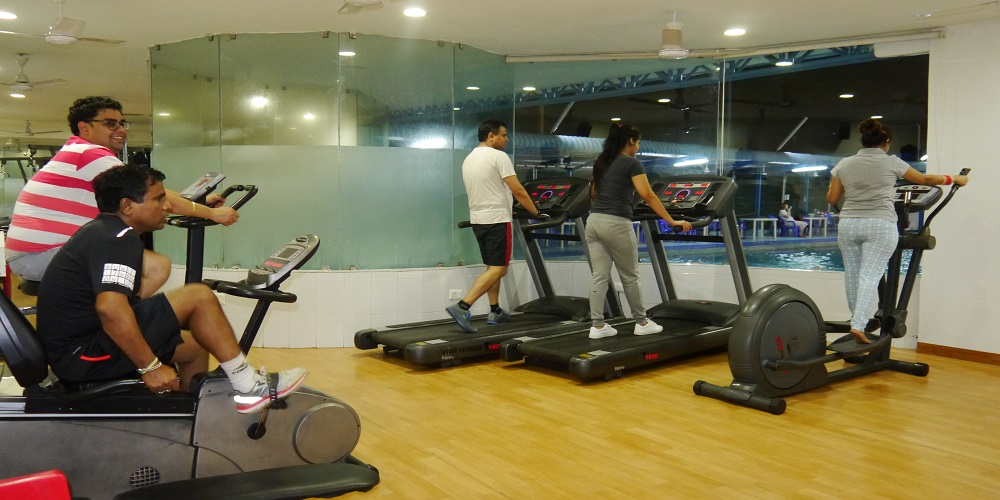 Timing- 6.00 am – 9.30 am and 1.30 pm – 9.30 pm. 
Gym Membership- A Member can apply for  Gym Membership by submitting  the form available at the club office. 
Requirements- Applicant should be 16 years and above. Members children between the ages of 16 and 16 years will need written approval from parent. A Doctor's certificate is to be submitted . 2 stamp size photographs,
 Monthly Subscription Charges- 
Age 16 years above – Rs. 200/- 
Age 21 years above – Rs. 300/-
Age 65 years above – Rs. 200/- 
Member  usage on a Daily Basis - Rs. 75/- per session. 
(applicable GST 18% added)
Dress Code- Proper Gym  apparel and Gym shoes. No slippers, sandals and inappropriate footwear will be allowed. Own towels must be carried to the Gym for use as floor mats etc.