Champion of Champions Cricket Author: Samir Doshi Posted On: 20 Nov 2018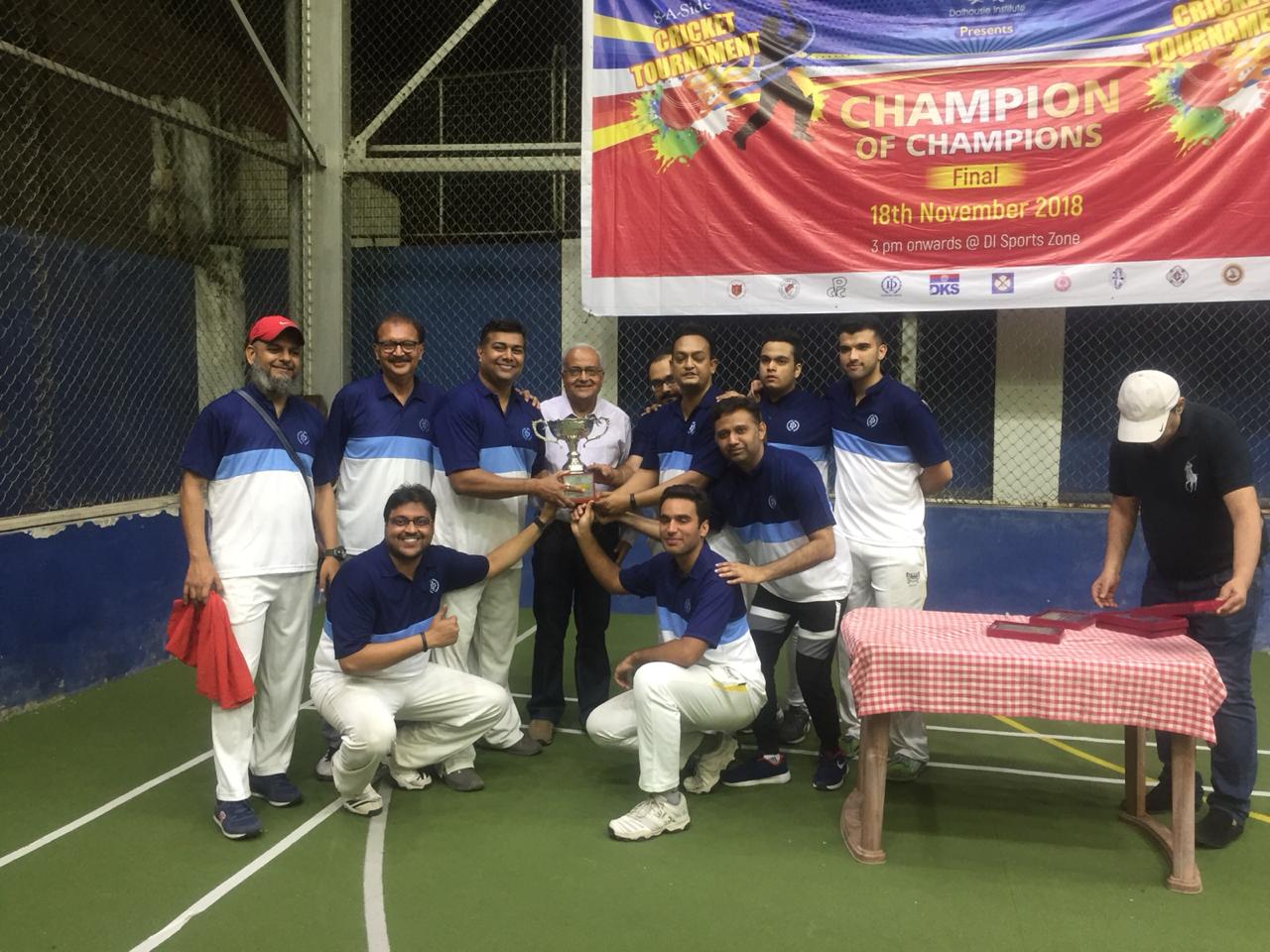 Champion of Champions- was the first ever indoor cricket championship being played at the DI.

Ten top clubs of Kolkata DI, Saturday club, CCFC, RCGC, BRC, CRC, Lake Club, Punjab club , International club and CSC played in 3 league stages- with DI, CSC, BRC and CCFC qualifying for the finals held on 18-11-2018.

The round robin league matches in the finals saw DI and CSC edge out Ccfc and BRC after a round of super overs. All the matches were extremely keenly contested and had very close finishes.

The final saw the Team DI come out all guns blazing and pulverising the opposition! The team played their best match of the tournament- as they say saving their best for the last. Batting first the team put up a huge total of 149 runs in 8 overs!! To put things in perspective the highest score so far in the tournament had been 81 in 8 overs. Some wonderful skilful batting and a lot of guidance from the seniors saw the younger players batting better than they ever would have! The seniors too were not to be left behind and joined the party when it was their time to bat!

Seeing the huge score put up by DI, CSC which otherwise is a very good side, was completely unnerved and managed barely 90 runs and lost by a big margin.
Team DI was the first ever winners of the Champion of Champions trophy!!

The DI cricket Team has won many a tournament in the club circuit and are known to destroy teams along the way! Last evening was an example of this destruction!
The team has a perfect balance of seniors and youngsters who through hard practice have become the team to beat!
Many congratulations to this ace team and wish them many more such victories!