India's semi final loss at the ODI World Cup 2019 left a lot of us cricket fans disappointed.
To help get over this disappointment the DI planned a grand IPL style cricket tournament for its members. The enthusiasm that the members showed from day one towards the tournament indicated how well they had taken to the idea of playing cricket to get over the disappointment of losing in cricket.
Things were kick started with an auction being held for the six team owners to bid ten players each for their teams. Strategic planning and intense bidding saw teams manage to get the right balance they needed.
Post the auctions the teams had one week to practise before the games started. Serious net and strategy sessions were seen at the play zone.
At the end of the week City Knights, Gourika Lions, Sharp Shooters, Warriors, Kairon Kings and Lagaan Celebs –the six teams, were match ready and turned out smartly kitted in their team uniforms to start off the tournament. The games were to be played over three days- 26th, 27th and 28th July- in a league format. Each team was to play against the other teams once and the top four to make it to the semi finals.
The pre tournament favourites City Knights took on Gourika Lions, the second strongest team on paper, in the tournament opener. The match lived up to its billing and after a see saw battle the Knights over powered the Lions to win their first match. The next three days saw all the six teams clashing hard with each other and till before the last league game it had become difficult to predict who the eventual semi finalists would be- excepting City Knights who won all their games and sailed into the semi finals.
Gourika Lions, Sharp Shooters and Kairon Kings eventually made it to the semi finals. In the first semi final City Knights had an easy match against Kairon Kings and stormed into the finals. The second semi final was an intense match between Gourika Lions and Sharp Shooters with the match wildly swinging both ways. Gourika Lions finally prevailed over the Shooters with help from some hard hitting by the young Turks in their team.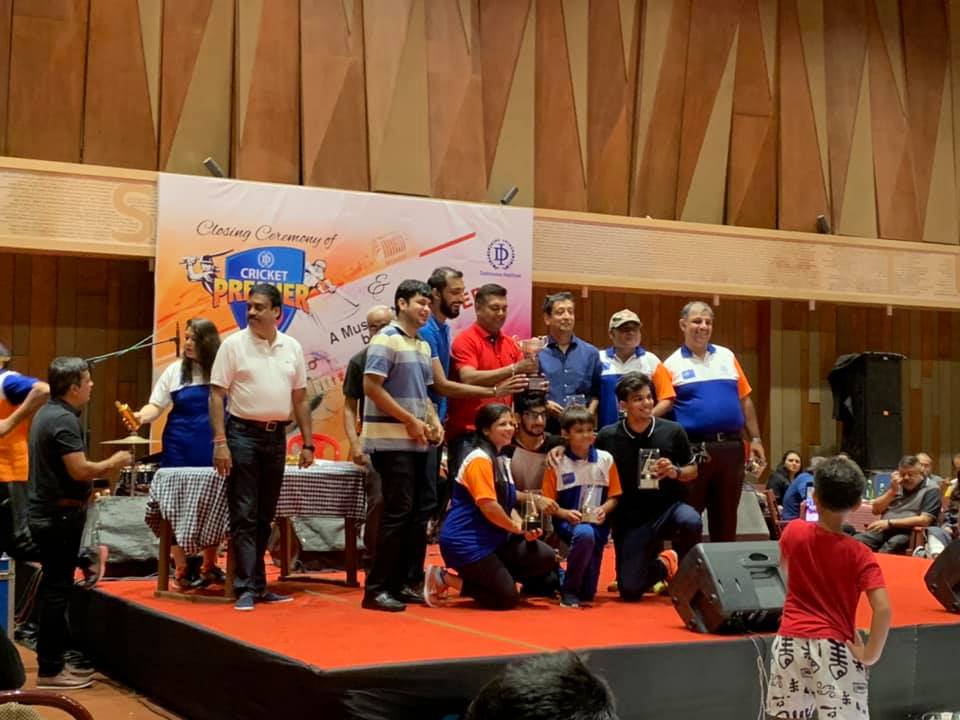 In the final both teams had their chances but City Knights the tournament favourites proved too strong for the Gourika Lions and won the match - City Knights were crowned champions of the first ever DI Cricket Premier League.
Three days of exciting cricket came to an end with a grand closing ceremony where post the award cermony a sumptuous dinner was laid out as a live band, Trijoy Deb, enthralled the players and members who had come to attend the closing ceremonies.
A memorable three days thoroughly enjoyed by the members.
[Editorial Note: It was a joy to see so many young members' kids and the gang of girls participating in the tournament, not to mention our President too! Even Sports is a family event in this club.]