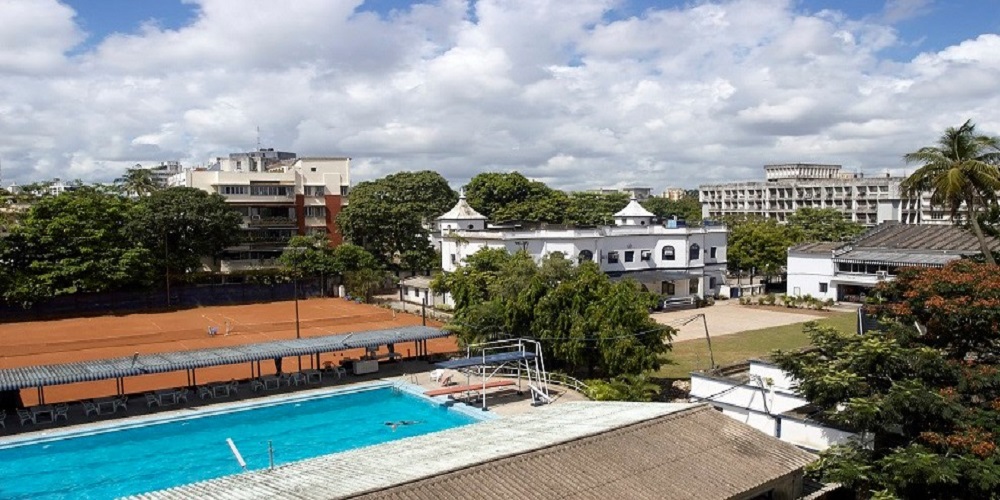 Socializing is one big purpose and activity of any club. The Dalhousie Institute offers ample venues where members and their guests can meet and greet, each one of them trying to be a home away from home in terms of comfort, ambience and service. A brief description of each:
Zach's Lounge: Situated on the first floor of the main building, Zach's Lounge is a large hallway musically themed, where around 50 persons can eat, drink and chatter collectively or in individual groups while listening to pleasant tunes in the background. It can be hired by members or guests through a member for private gatherings. Of late, a section of the lounge was used for the first intra-club darts tournament, suggesting the venue's versatility.
Cowper's Calcutta: Adjacent to Zach's is another hall that has been fitted to suit conferences, with audio-visual equipment and a drop-down screen. An attached pantry enables refreshments quickly served. It can also be used as a dining room that complements a gathering a Zach's. Cowper's has come in useful for various types of meetings and rehearsals.
King's Pub: Also on the first floor of the main building is a cozy rendezvous, where asides and aperitifs are appropriate. Light to heavy snacks are also on call, as is a TV screen placed above the bar for following popular live events. This section is adorned with memorabilia and antiques associated with the annals of the club.
The Main Bar: No doubt the heart and throb of DI, the main bar is where all the music is unleashed, from Club Nights to Bollywood bashes and Monday Members' Nights. Enjoyment is the key word for all, from the staid and sedate to the footloose and fancy free. The clink of glasses and the gleeful gossip are drowned by the melodies of the singers and their musicians. Quieter evenings can be had here three days a week.
Outdoors@DI: With the open skies above and the green grass below, this is the best place for nature lovers to unwind. Chatting in the gentle breeze to the accompaniment of food and drinks, the lawn and the renovated forecourt are the venues for outdoor dos. One can see sporting events live as well on the giant screen placed on the porch of the main building.