Creative Kids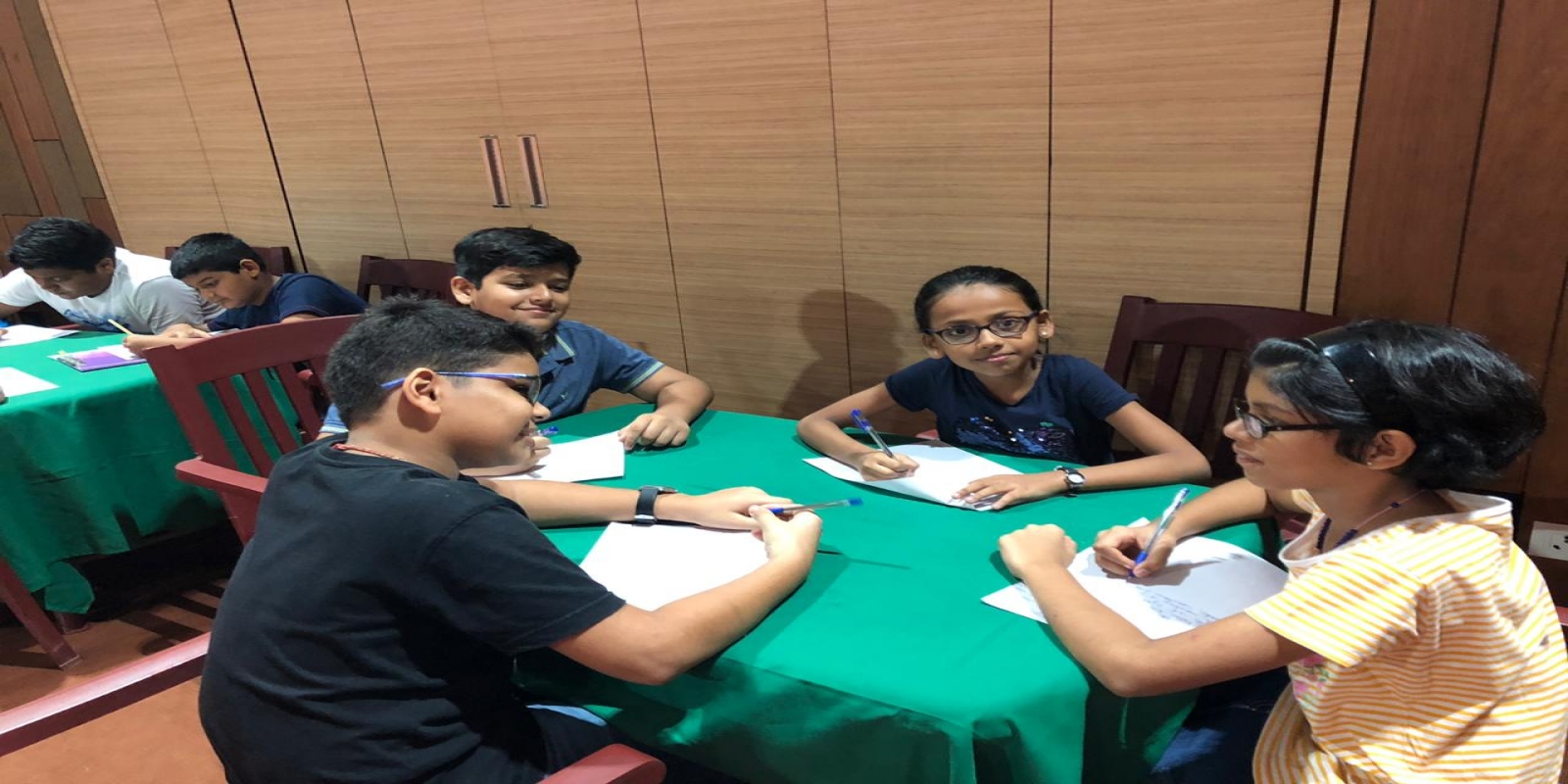 At the LitTreasure Games on Sunday July 21, 2019, there was a short creative writing contest on "Monsoon Magic".
We bring you the three top entries in the original handwriting:
This one was by Faith Rocha.
Adrian Tims cannot play PUBG in the monsoons.
Darshee Agarwal comes in a close 3rd.
They turned out to be all from the same team!