Air Rifle Shooting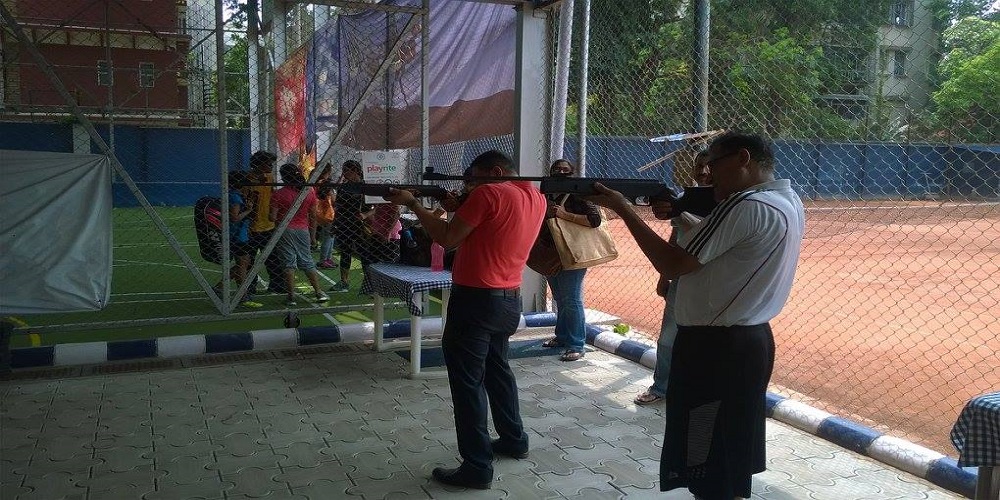 Days & Timings- Saturdays & Sundays 11.00 am to 1,00 pm at the Neil O'Brien
Multipurpose Sports Zone.
Charges- Nil
Rules-
Children below 18 years should be accompanied by their parents/ guardians.
Children below 14 will not be permitted
Club will provide Pellets and Rifles which will be chargeable.
First -Come -First – Served Basis -Get your name registered with the Stewards personally on the same day and need to be present.
There will be a time slot by which time you have to finish ort return the left over Pellets.
THIS IS A DANGEROUS SPORT. DALHOUSIE INSTITUTE WILL NOT BE RESPONSIBLE FOR ANY ACCIDENT WHILE SHOOTING AND SURROUNDING AREAS.